I run this blog and thought I'd get the ball rolling on fan lists...
I'm an illustrator and my main project is Project Photo Doodle, people email me photos from around the world and I doodle on them.
I'm on twitter
@philwallart
I have a passion for film, and Horror is one of the genres I love the most. I love being scared by a film; knowing I'm safe in the comfort of my seat, yet getting so engrossed in the story and the atmosphere I feel the rush of fear. So, here's my top 10 Horror Movies in reverse order;

10. Return of the Living Dead

Now, the ultimate zombie film is probably the original Dawn of the Dead. But I just find this movie a whole lot of fun, it's a zom-com tribute/parody of Night of the Living Dead and one of the first of its kind!
9. Ringu
The original Japanese Ring is one of the few films to genuinely terrorise me as an adult. The freaky atmosphere and sound add a lot to the creepiness. The TV...arrrgh!
8. An American Werewolf In London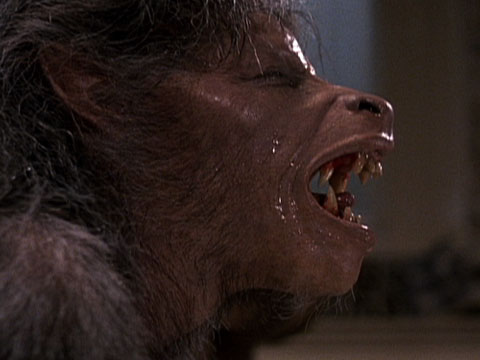 One the best Comedy-Horrors ever made, with laugh out loud moments. I think the transformation FX still look good today. It's not afraid to get dark and brutal too.
7. Evil Dead
I think I'm one of the few people who prefers the original* (I like them all though) over the second movie. Raimi did so much with very little, it's dated but it's got some good jumpy scenes and creepy moments and all done with a bit of humour. Surprisingly, it was originally regarded as a Video Nasty!
(*EDIT: on a recent re-watch of the films I decided to join the herd and I also think Evil Dead 2 is the better film*)
6. Exorcist (uncut)
When I first saw this movie it seriously disturbed me, it still holds up well as one of the truly scary movies. It's got a genuinely nasty atmosphere, and great sound and visual effects. Needs to be seen fully uncut!
5. The Shining
Kubricks artistic visuals, that psychotic scene chewing performance by Nicholson, the slow burning tension, the music! I think because 'The Shining' is such a well known Horror movie it's become a cliche to like it. But, when you sit down and watch it, you realise why it's so popular!
4. From Dusk Till Dawn
One of the most fun movies ever made! As a fifteen year old obsessed with the Tarantino and Rodriguez boom of the 90's, I saw it on the local video store shelf and grabbed it without even reading about it. Starting out as a typically hip crime thriller/road-movie and then suddenly becoming this all out, balls to the wall action-horror flick! Great characters, special effects and buckets of splatter!
3. Suspiria
Dario Argento's masterpiece manages to mix a creepy atmosphere, psychological horror and gory violence brilliantly and all to one of the greatest film soundtracks ever! That music! I think visually it's one of the most stylish movies of all time and reminds me a little of Kubrick. I actually find the violence in this quite unsettling, even after years of being desensitized.
2. The Thing
John Carpenter's atmospheric masterpiece is psychological enough to please intellectual fans of the genre and splashes sufficient gore around to satisfy the rest. The traditional special effects (although a little dated in places) are still amazing today and Carpenter's trademark music compliments the themes of isolation and paranoia.
1. Alien
I'd say this is as much a Horror film as it is a Sci-Fi. A slow-burning, skillful and atmospheric tension builder. Subtle acting from the entire cast and spectacular set design make the science-fiction believable. Genre defining and the best of its type.